MESH DIAMOND POWDERS STANDARDS
Mesh diamond powders are produced by sieving, and the opening size of the sieves determines the maximum particle passage size. This dimensional control of sieves was originally governed by the FEPA standard of 1972, but it is now the ISO 6106 standard, published in 1979 and revised in 2006, which is universally recognised.
At Van Moppes, we are aware that the quality of a product is not simply a question of dimensional control, so we have developed advanced control methods, particularly in terms of shape and friability.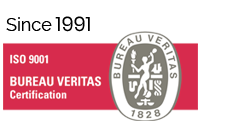 Would you like more information about our products or to place an order?
Contact us


Our first concern is to identify and define very precisely our customers' needs and requirements. From this responsibility, and from the quality of our products and services, a relationship of total trust can develop.